Marinated Chicken Breasts
DuChick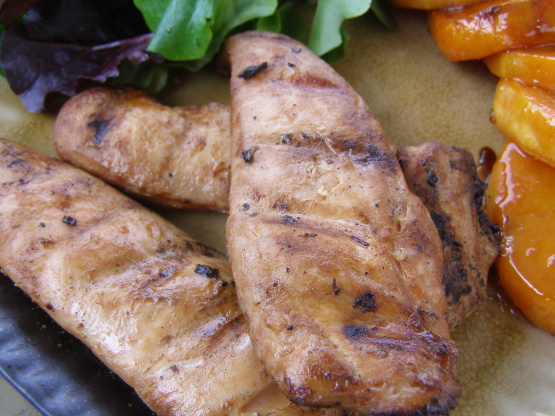 This marinade makes the meat so tender and flavorful. Plan ahead; this needs to marinate overnight (which is not included in the preparation time). In the spring and summer, I like to use my outdoor grill. In the winter, I like to use my George Foreman grill.
In large resealable plastic bag, combine the soda, soy sauce, oil, garlic powder and horseradish.
Add chicken.
Seal the bag and turn to coat.
Refrigerate overnight.
Drain and discard marinade.
Grill chicken over medium-heat for 6-7 minutes on each side or until juices run clear.