Maple Mustard Grilled Chicken
Kree6528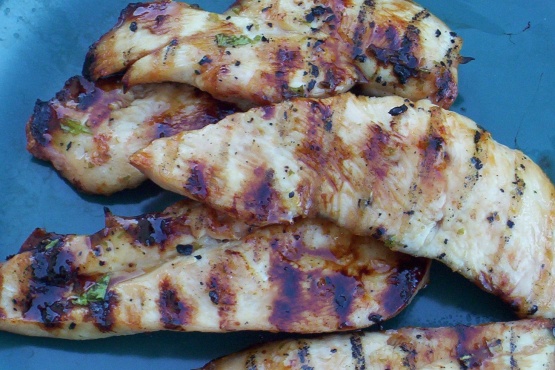 This is one of my family's favorite ways to enjoy grilled chicken! I adapted it from a glaze recipe I found on the DIY website.

It was good but needed more of the glaze. Next time I will use a little extra.
Combine maple syrup, mustard, and tarragon in a small mixing bowl to make the glaze.
Sprinkle the chicken with salt and pepper, and place on grill over low to medium heat.
When you have turned the chicken once, apply the glaze to the chicken using a basting brush.
Continue to apply the glaze as needed, making sure both sides of the chicken are fully covered.
Cook chicken until done, or internal temperature reaches at least 160 degrees.
Enjoy!