IngridH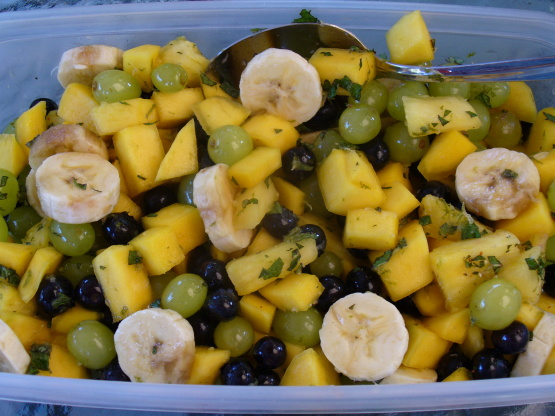 We eat a lot of fruit salad in the summer and this one sounds wonderful. Recipe source: local newspaper

This is amazingly good! I was skeptical at first since the ingredients seemed like an odd pairing, but the whole family loves it! I%u2019m hooked. It will become a regular on our table.
In a small bowl whisk together dressing ingredients (ginger - honey) and set aside.
In a large salad bowl toss together the rest of the ingredients(mangoes - mint).
Add dressing, toss.