Mamie Eisenhower's Favorite Million Dollar Fudge

This is also known as White House Fudge, Mamie's Fudge, Mrs. Eisenhower's Fudge, Million Dollar Fudge, and Mamie's Million Dollar Fudge.
Directions
In a large saucepan, combine the sugar, salt, milk, and butter. Bring to a vigorous boil, stirring often; then reduce heat and simmer 6 minutes, stirring continuously.
Meanwhile, place the chocolate, Marshmallow Creme and vanilla into a large bowl. Gradually pour boiling syrup over the chocolate-marshmallow mixture and beat until chocolate is melted. Stir in nuts.
Pour into a buttered pan ( I used a buttered 11 x 16-inch jellyroll pan) and store in a cool place several hours to harden before cutting into 1-inch squares.
Store in a covered tin; keeps up to 6 months in a cool place.
Reviews
Most Helpful
This is the same recipe my Mom always used. This is the absolute best fudge, hands down.

This is the same recipe I have used for over 25 years and it ROCKS. The only difference is that I use German Sweet Chocolate instead of semi-sweet chocolate baking squares. This makes a ton of fudge and it disappears quickly. A holiday must at our house.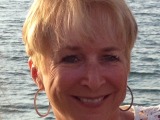 This is the same recipe that I have been making for years. The BEST fudge you will ever eat.