basya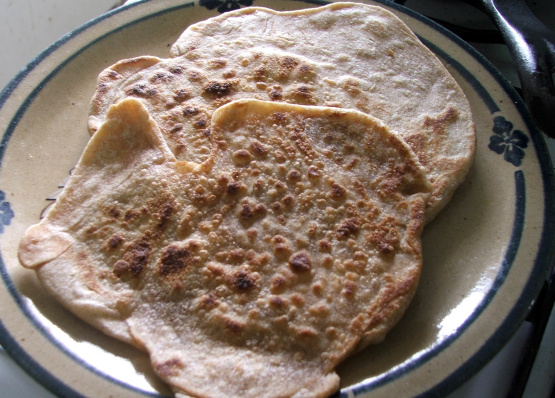 This is a flaky Yemenite bread that my friend Yechiel taught me to make in Israel. It is delicious with puréed tomatoes and zhoug (a spicy condiment--I posted the recipe separately) or with honey. Well worth the effort! (Cook time is rest time).

In Israel, during this time of year, Malawach is generally served when the last day of pesach commences. It is served to celebrate after 8 days of unleavened products. My family is Israeli and we serve it with hard boiled egg that is browned in the oven and pureed tomatoes and schug to taste. This recipe was easy to follow and came out tasting really good.Bet'tavon
Sift the baking powder into the flour, make a well in the center and add water, 1 tablespoon of the butter, salt, sugar and vinegar.
Knead to a smooth elastic consistency.
Cut into 6 equal portions,and allow to "rest" in a cool place for 20 minutes Flatten each piece to a 6-inch round.
Brush each round with the melted butter, then roll it into a tight sausage shape Allow the rolls to rest for 20 minutes.
Repeat the flattening,rolling and brushing procedure twice more, waiting 20 minutes between rolling and re-flattening (final results should be flat like pita).
Using a non-stick skillet/frying pan, fry the malawah on both sides until golden brown, flipping them over at half time.