VickyJ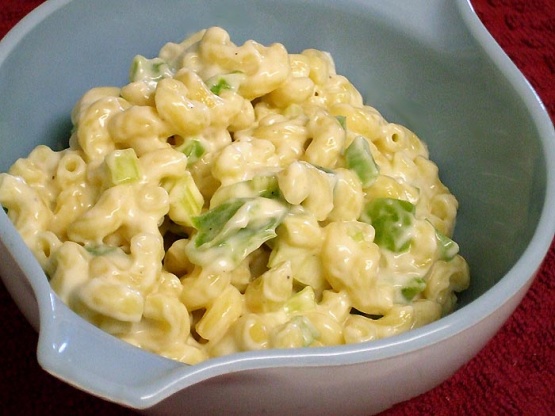 Very creamy macaroni salad.

Wonderful! I followed the recipe and added in some freshly chopped carrots (steamed so it'll be semi-soft) and canned sweet corn kernels to the mix. It was perfect! Loved that the recipe was so basic and no vinegar included. I will definitely be making this one over and over. Thanks for sharing.
Boil the macaroni in hot water for about 5-10 minutes. Allow the macaroni to cool.
Mix the mayonnaise, sugar, salt, black pepper and chipped sweet pepper.
Add the macaroni to the mayonnaise paste.
Refrigerate for 2 hours before serving.