Littlemafia's Romanian Sour Soup(Ciorba)
Debbwl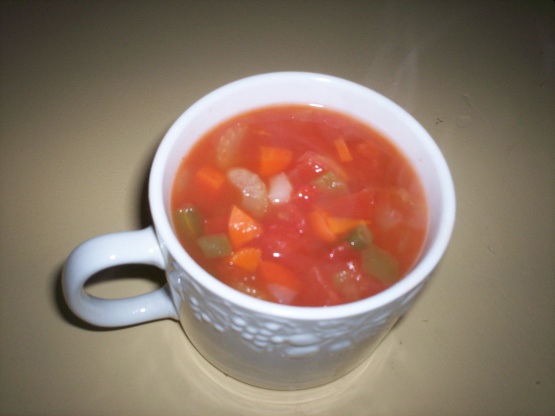 Ciorba is a sour soup from Romania enjoyed by the people especially in winter. It can be done by sauteeing the veggies or without and can add vermicelli noodles in the end. Serve with sour cream.

I've made this recipe twice already - once with the green pepper and once without. I think it tastes great either way and wonderful too if you didn't want to include the lemon juice. I'll definitely be making this again and again! Thanks for sharing.
Cut all the vegetables in cubes.
Sautee the onion, add the rest of veggies.
Add the water and the stock.When it's almost done add the tomato paste, chopped parsley. Season with salt, pepper and lemon juice according to your taste. Add little by little so it's not too sour.