Linda's Kidney Bean Dip With Crackers
Bev I Am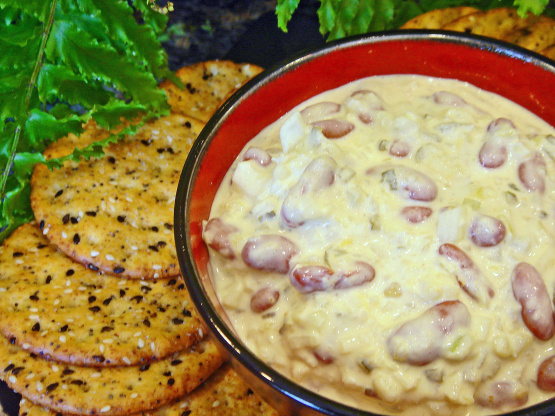 I had a bean dip at one of my favorite restaurants one time years ago, and asked for the recipe, but they wouldn't give it to me, just the ingredients not the amounts, so I went home and experimented until I came up with the exact duplicate... It is AMAZING and will have you licking the bowl clean!
This dip sounds so GROSS...lol...but everyone said it tastes great so i gave it a try and after sitting overnight...WOW....it was like a circus in your mouth, so much going on...crazy good! :O)
Mix garlic, onion, horseradish, dry mustard, sour cream, and relish in a bowl, and refrigerate 6-24 hours.
Drain beans, and add to mixture. Chill.
Serve with assorted crackers. Great with bagel or pita chips too.