diner524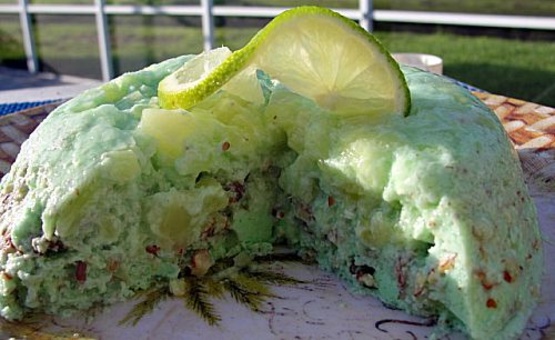 From the Caribbean island of Curacao. Posted for ZWT5.

Very tropical tasting and very nice in summer. I halved the recipe and taking diner's tip, also used the blender. Made for 1-2-3 Hits.
Dissolve the gelatin in the boiling water. Add cream cheese and beat until smooth or put in a blender.
Stir in the pineapple and nuts, and soda. Pour in a mold and refrigerate overnight.
Cooking time is chilling time.