Hadice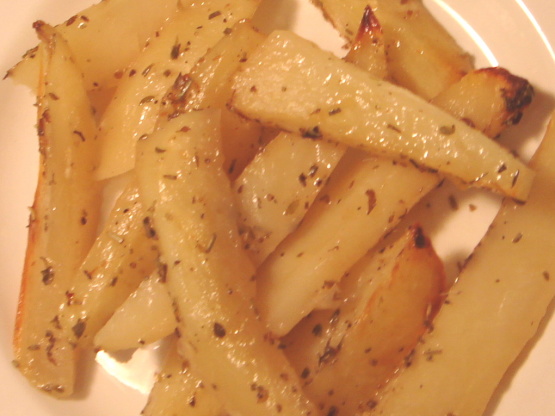 From my sister's kitchen originally.....not sure where she got the recipe from but it went straight into my *approved by family* area of recipes. My kids always called these lasagna potatoes! reheats in microwave very well.
mix the water, lemon juice, olive oil, garlic,salt, pepper and oregano in a large measuring cup.
peel and cut the potatoes into wedges (I prefer redskins).
place potatoes in a glass baking dish (9x13).
cover potatoes with the liguid mixture.
Bake x 2 hours (or till liquid is absorbed) in 325 degree oven, basting often.