Bonnie G 2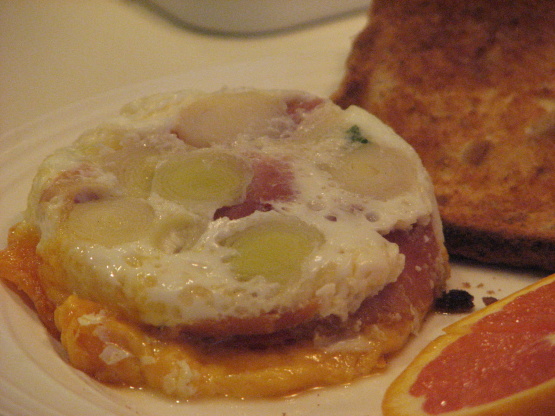 This is a low-fat, baked egg recipe. A variation on this would be to use chopped bell peppers instead of the leeks.

Oh yummy, yummy! This was fantastic. They were very well received by all. This would definitely be something to impress visitors with! I had to bake for 20 minutes before the eggs were set. I highly recommend this one! (6 WW points per serving for those who keep track).
Preheat oven to 350 degrees.
Place leek in the bottom of a ramekin and top with the ham.
Crack and pour in the egg, then top with cheese and tomato.
Bake for 10 minutes until the egg is set.
Serve in ramekins or unmold onto a plate with pancakes or toast.