Peter J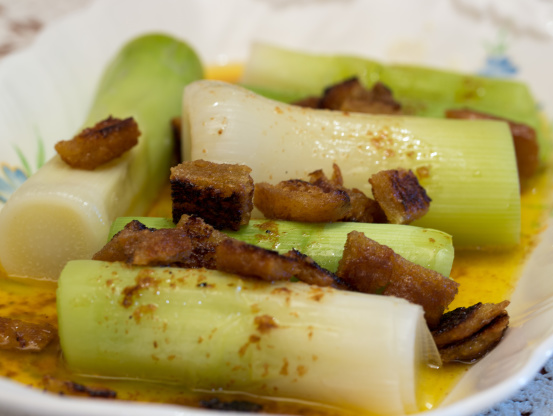 Leeks are an ancient vegetable and have been grown in Britain for thousand of years.
Clean the leeks by washing them in water and cutting away the tops of the green leaves and the roots.
Plunge them into a pan of boiling water and boil for 10 minutes.
Before removing, test to make sure they are cooked by piercing them with a knife.
Drain and place in a serving dish.
Melt the butter in a separate pan and cook until it sizzles and turns a gold brown.
Add the breadcrumbs, lemon juice and salt and pour over the leeks.
Serve immediately.