Lavender Vanilla Cream Cheese Pie
Rita1652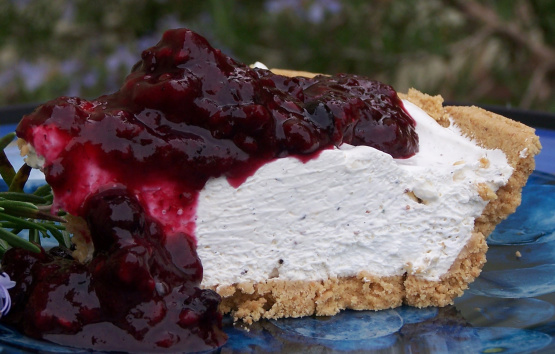 This special pie is Oh! So creamy with hints of lavender, vanilla and lemon. Top with fruit of choice. Made easy with ready made crust.

OH MY. so perfect!! I used a whole vanilla bean torn up, tho. ;) this is just delicious. and the whipped cream lightens the cream cheese perfectly. my favorite flavors all in one place! quick & easy to make. I'm taking this one to Maine. ;) THANK YOU! Made for veggie swap 7/11.
2.46-4.92

ml lavender buds

1

vanilla pod, cut into pieces

78.07

ml sugar

226.79

g cream cheese, room temperature fat free

1

lemon, juice

283.49

g whipped cream

255.14

g ready-made pie crusts (your choice of Graham, shortbread, chocolate)
Place lavender, vanilla and sugar in a blender and blend till powdery. Let sit till powder smoke dies down.
Beat cream cheese till creamy add sugar and lemon juice mix inches.
Fold in whipped cream.
Pour into crust and chill at least 4 hours.
Top with fresh fruit, lemon curd Recipe #61278, fruit pie topping Recipe #174446.