GaylaJ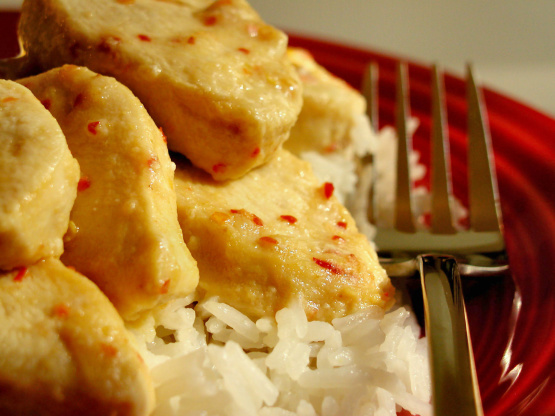 Depite being vegetarian now, I used to have chicken (obviously) this was one of my throw together meals using my favourite flavours.

Top Review by GaylaJ
Simple, quick, and tasty! I doubled the recipe, used extra Tabasco, and tossed in some kosher salt. Since there isn't an amount specified for the lime juice, I added just enough to make a very thick sauce. I let the chicken marinate for a few minutes before proceeding. We enjoyed it over jasmine rice. Thanks for sharing the recipe!
Mix all the spices, flour and juice.
Cut the chicken breast into strips and coat them in the mix.
Heat some olive oil in a non stick pan and quick cook the chicken.
Serve with a green salad.