Bergy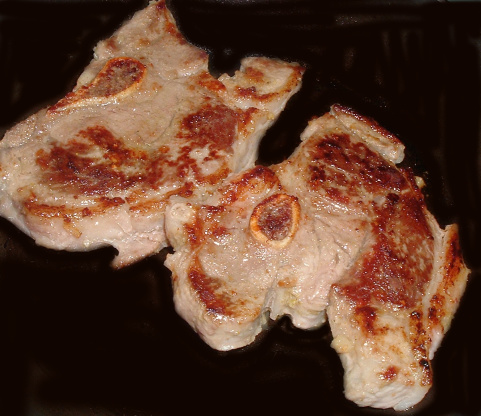 Tasty lamb cutlets for the barbecue. Prep time includes marinating.

Top Review by Bergy
This is a great marinade (rub) for lamb chops Wonderful flavor. I would suggest not to put it on too heavy as you do not want to detract from the flavor of the chops just add to the flavor. I marinated the chops for 1 1/2 hours in the fridge before broiling them. I used it on shoulder chops but next time I will use double loin chops.Thanks Evie* for another winner
Marinade: Combine all the ingredients and spread evenly over the lamb cutlets.
Allow to marinade at least one hour in refrigerator.
Heat the barbecue and place the cutlets on an oiled flatplate or grill.
Cook for 5 minutes, turn and cook for a further 5.
Nice served with a mango chutney.