Lake Tahoe Caesar Burgers
SueVM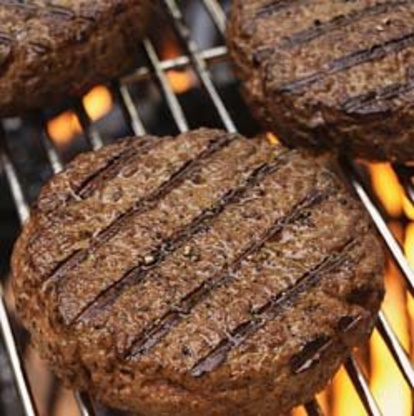 A local restaurant recipe. Not that they gave me this recipe out of the goodness of their hearts I purchased a book quite a few years ago called "The best of the tastes of Tahoe" by Sonnie Imes which I am sure you can find on Amazon.com if anyone is interested. All the local restaurants in the area got together and gave some of their recipes to contribute to the book.
Mix ground beef, grated cheese, anchovys, egg, grated onion, salt, pepper, lemon juice and worcestershire sauce in a medium bowl. Shape into 4 hamburger patties.
BBQ for 5 to 6 minutes each side or no longer pink in the center. Place over the warm/toasted sesame seed hamburger buns.
Serve with thick cut chips (steak fries) and a side salad or coleslaw/potato salad.