Krung Gaeng Keo Wan - Thai Green Curry Paste
Rita1652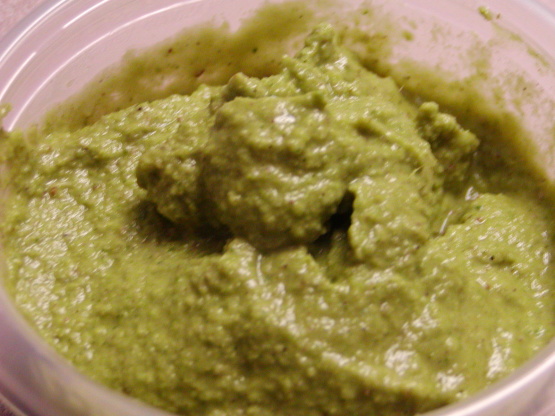 Gkrachai (lesser ginger or rhizome) is imported from Thailand in frozen pouches, and can be found in Southeast Asian markets. The color in this dish is achieved from the serranos, with the seeds included. Adjust the recipe according to your tastes. As written, the recipe will produce a very spicy paste. This curry paste will keep for at least a month in your fridge if stored in a nice air tight container.

I got this made using fresh ginger root and ginger powder in place of the loas powder and Gkrachal. I did make it all in my vita mx starting with the dry ingredients following with the rest of the ingredients. Still have to cook with it. I`ll be back to let you know how great it is. — May 10, 2005 I just made this again to go along with the Thai reen curry chicken. Yummy!
Place the whole, dries spices in a mortar and grind to a smooth powder.
Take your food processor, and put these spices plus other ground spices in, and add the rest of the ingredients and process til everything combines and forms a smooth, thoroughly combined paste.