Kiwi Sweet Potato Spinach Soup
Kiwiwife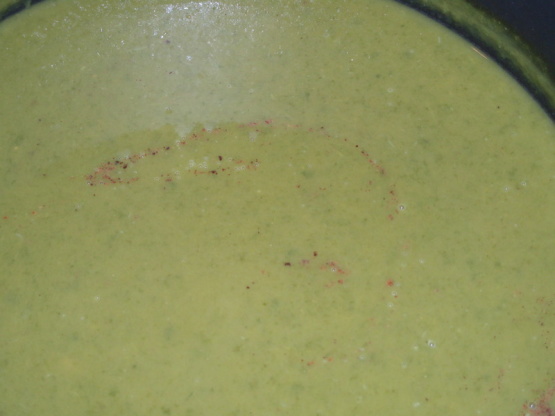 This was originally made for me by a friend in New Zealand using Kumera. Sweet potato is the closest I can find to Kumera. You can finish off the soup with coconut cream swirled into the bowl to make this good but not so pretty soup more appealing!
Melt butter in stockpot.
Add onions and cook till soft.
Add spinach and water & bullion.
Bring to a boil then add sweet potatoes.
Simmer 15 minutes or until potatoes are soft (time will depend on how small they are chopped).
Remove from heat and puree with immersion blender or in blender in small batches.
Season with nutmeg salt & pepper.