Kathy's Angel Meringue Pie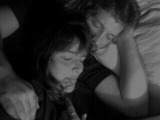 A lighter-than-air meringue shell with soft billows of creamy lemon pudding. Requires 3 hrs chill time. From the recipe collection of Bird's sister Kathy.
Directions
Preheat oven to 300°F Spray a 9" pie plate with non-stick cooking spray. Set aside.
In a medium bowl, using an electric mixer, beat egg whites and cream of tarter until foamy. Gradually beat in sugar until stiff peaks form.
Spread 1 1/3 cups of meringue in the bottom and halfway up the sides of prepared pan. Using a pastry bag, pipe remaining meringue in a decorative border around the edges. Bake for 40 minutes or until lightly browned. Cool on wire rack.
In a small saucepan, combine sugar, cornstarch, and lemon peel. Gradually stir in lemon juice and water. Mix well. Cook over low heat, stirring constantly, until mixture boils; boil for 1 minute.
Beat a small amount of hot mixture into the beaten egg, then add that back to the saucepan and cook, stirring, for 1 minute. Pour into a large bowl. Cover and chill for 1 hour.
Whip heavy cream until medium peaks form. Add powdered sugar and lemon juice and continue beating until firm peaks. Fold into the cooled lemon filling. Spoon filling into the meringue shell. Cover and chill at least 2 hours before serving.