Kateh - Iranian Simple Rice
WiGal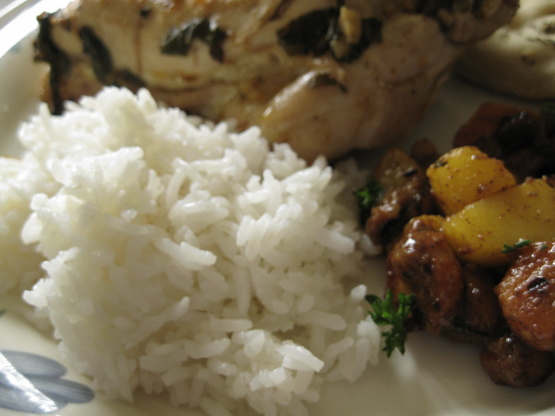 I think this way of making rice comes from the North of Iran. I prefer this to the more classic polow as it's less work to do and it's faster.My husband has a very interesting way to check if the rice it's done:he spits a little on his finger and places the saliva on the pan. If the spit sizzles the rice is done!
Wash three cups of rice with plain water twice and drain the water.
Pour rice into a non-stick pan.
Add five cups of water, four spoons of oil and salt, and mix.
Bring the water to a boil over high temperature.
Let the water boil until water level sinks to just below rice level.
Cover the pan, and cook over low temperature for about half an hour.