Tiggrr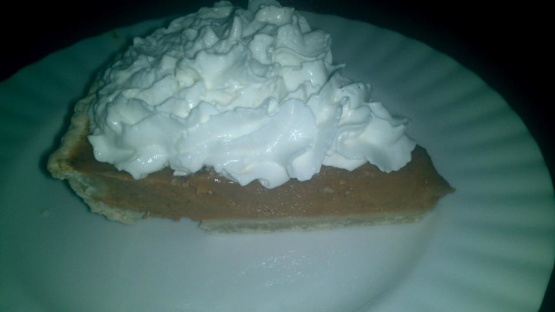 I got this recipe out of a Kahlua recipe book. I thought it might be a nice twist to an old favorite.

What a wonderful recipe. I made it today and it will become my Thanksgiving pie from now on. Yum. Love the combination of flavors.
beat eggs and add pumpkin.
stir in rest of ingredients well.
preheat oven 450.
cook empty and pricked pie shell 8 minutes.
carefully pour filling into pie shell.
reduce oven to 325.
bake for about 45-50 minutes.
cool on wire rack.