Annie H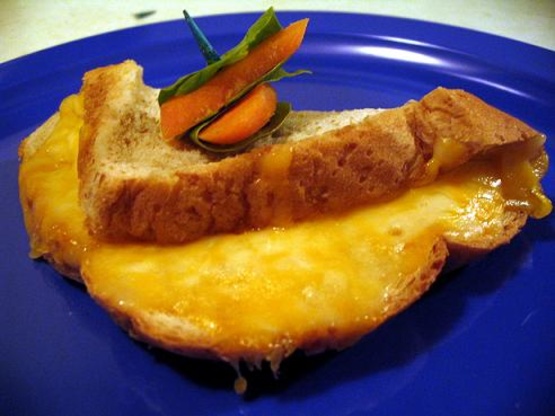 This is my 10 YO sons recipe that he came up with as an after-school snack. When I told him it tasted good, he asked if we could put it on zaar! Yep, only 10 and knows all the good recipes come here!
1

slice whole wheat bread
1⁄2 cup of shredded cheese (Justin prefers cheddar and mozarella mixed together)
Place bread on microwave safe plate Evenly sprinkle cheese on bread Microwave until cheese melts, 30-45 seconds.
Be careful because it will be hot!
Fold it up to eat or use a fork.