Lvs2Cook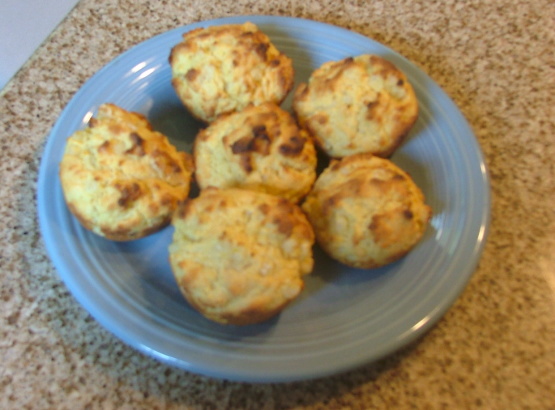 You will need a six-cup jumbo muffin pan to make these muffins. You can use fresh corn kernels (about 1 ear), frozen corn kernels (unthawed), or canned corn kernels. They are so good and go with all kinds of meals -- from chili to chicken. The original recipe is from Family Circle.

I followed the directions except I didn't have any buttermilk on hand so I found a substitute and the muffins turned out beautifully. I'll be making them again soon!
Heat oven to 450º.
Grease a 6 cup jumbo muffin pan with nonstick spray.
Whisk flour, cornmeal, sugar, baking powder, salt and cayenne together in a bowl.
In a small bowl, whisk together buttermilk, oil and egg.
Add buttermilk mixture to to flour mixture and stir until ingredients are just moistened.
Fold in corn.
Divide batter evenly among muffin cups.
Bake at 450º for 22 minutes or until tops are golden.
Remove muffin to wire rack and cool.
Serve slightly warm or at room temperature.