Jolean's K-Sandwiches (Exceptional Tuna Melts)
Stacky5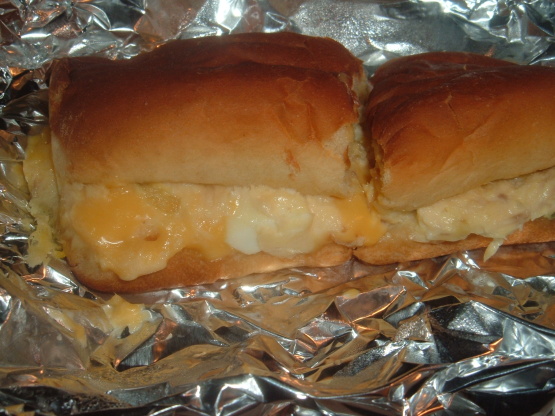 Don't know why my Mom called these K-sandwiches, but my sisters and I still use this recipe to this day, and it's always been a favorite in our households...I think you'll be most pleasantly suprised!
Preheat oven to 325 degrees.
Mix all ingredients in a bowl.
Spoon a generous amount of the tuna mixture onto the bottom half of the hot dog buns and cover with the top half. Cut the filled sandwich buns in half.
Wrap each full sandwich bun (both halves) in foil.
Place on cookie sheet and bake for 20-25 minutes.
YUM! Cheese melts perfectly every time!