Jicama, Radish and Mango Salad

From June 2011 All You. For this recipe you can swap celery for jicama and apple (Granny Smith might work best) for mango. In addition the radish could be replaced by another raw crunchy veggie.
Directions
In a large bowl, whisk together 2 T lime juice, mustard, salt and pepper, oil and shallot.
Using a sharp knife, cut the ends off of the jicama and peel by cutting top to bottom.
Make matchstick size pieces out of the jicama and toss with remaining lime juice.
Just before serving, add jicama, radishes, and mango in bowl with the dressing.
Toss well to coat.
Line a serving platter with lettuce leaves, if desired, and pile salad in center.
Sprinkle with parsley and serve.
Reviews
Most Helpful
This was a very good salad. I enjoyed the smooth mango alongside the crunch of the jicama and radishes. Later I added a few fresh garden strawberries to the mix, and they also went really well in the salad. The only thing I would do differently next time is omit the shallot, as I thought it overpowered the dressing and was very potent. Thanks so much!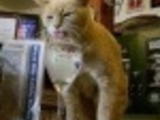 We do love jicama & we do love mango, & we did most definitely love your salad, with its great combo of flavors! Definitely a salad I'll be making again during the warm summer months! A keeper recipe, for sure! Thanks for sharing it! [Made & reviewed in New Kids on the Block recipe tag]
This salad was top-notch! My husband kept bringing home mangos and I found this in a Sunday magazine and decided to try it. I forgot the fresh parsley the first time and it really does make a difference in the taste; however, it was quite tasty without it.