jenne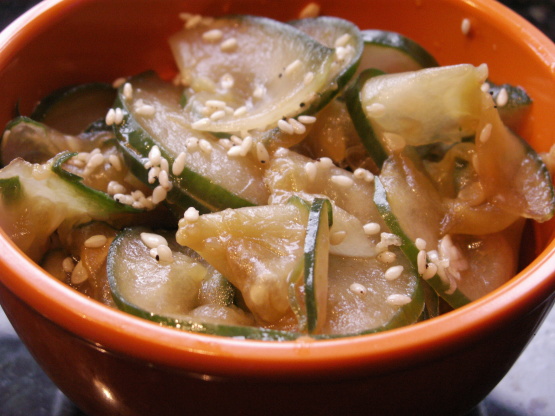 From Madhur Jaffrey's World of the East Vegetarian Cooking. I ususally make it with 2 regular cucumbers sliced on a mandolin slicer. And I just throw unaltered sesame seeds in it.
Slice cucumbers very very fine.
Put slices in a bowl and sprinkle with salt, mix well, & set aside for one hour.
Squeeze cucumbers &discard liquid.
Add other ingredients and combine.