Mandy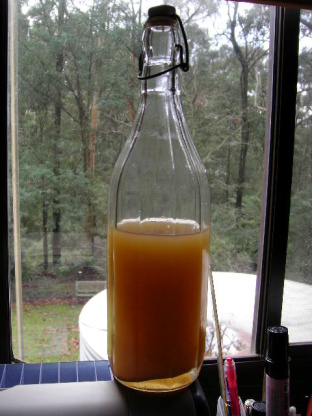 This is a very economical recipe as it is mainly made from fruit peel which is usually thrown away. I thought it interesting as I hate wasting anything. Found in an old English Beverages Book, this can be served hot or cold.

pretty great flavor. citrus-ey but has a depth like a mulled cider, or cocktail. I would double it next time. I left off the last star, because there is no indication of how it should be strained, or how it can be heated. I kept it in the fridge overnight, and I strained it before I added the juices.
Wash the peel of the pineapple & orange & place in a large bowl with spices & sugar.
Add boiling water, stir, cover & leave overnight.
Add juices & serve either hot or cold.