Annacia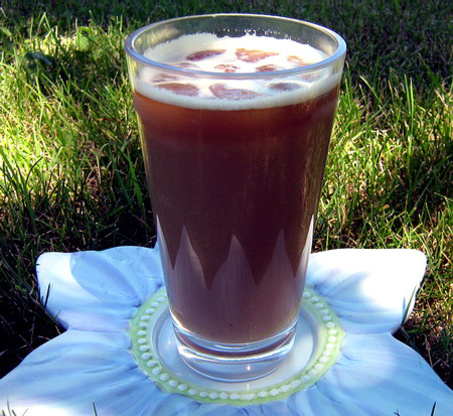 I found this recipe in a healthy heart cookbook & thought it sounded interesting. The ginger ale gives it just a tinge of ginger flavour and a slight fizz on the tongue.

This is different and very nice. I put the coffee into 1/4 cup of room temp water and it dissolved instantly then filled the cup with cold water and other ingredients and added coffee ice cubes. This makes a single tall glass if you like coffee (and yes, the coffee is the dominant flavor). Very quick to make, I'm not even sure it took 2 mins. Thanks Mandy, I would have never thought of this combo!.
Combine coffee & water and allow to cool.
Stir in remaining ingredients.
Serve over ice.