Boomette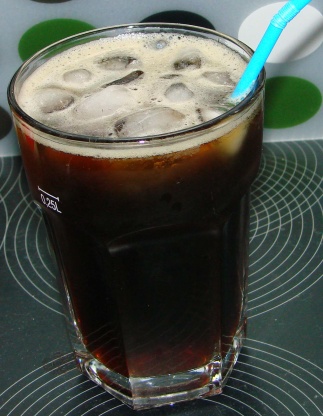 Water? Yep, even if you don't usually take your coffee drinks without some kind of cream, you'll love the mix of sparkling water and espresso. A nice and unique bubbly coffee concoction.
1

cup espresso, chilled
crushed ice
sugar (or Splenda as or if desired)
Pour espresso over ice in a tall glass.
Fill the remainder of the glass with mineral water.
Sweeten as and if you like.
Give a quick stir and serve.