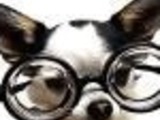 A Tex-Mex and really easy version of eggs benedict from the WindDancers B & B.
Directions
Form grated potatoes into four pancakes and saute in olive oil till nicely browned.
Drain on paper towel covered rack and keep warm.
Poach eggs (if preparing eggs in advance, hold poached eggs in cold water till ready to serve; immerse in simmering water till warmed).
Assemble, bottom to top, potato pancake, ham slice, tomato slice, poached egg, warm salsa, ending with a sprinkling of the grated cheese.
Most Helpful
OH WOW! Yummy! I may make this again tomorrow morning it's so good. I used "simply potatoes hash browns they're basically fresh grated potatoes with some of the moisture removed. I also stink at poaching eggs... so I fried them over easy. Not as healthy but quite tasty. Then I sprinkled sharp cheddar and fresh diced jalapenos on top and served it with black refried beans. A definite winner!!

LOVE this recipe. So differant and the taste is awesome. Had left over ham from recipe#188845 and it gave a nice flavor to this dish. Made my own potatoe cakes instead of frozen, and 3 blend mexican cheese. Topped with fresh salsa (instead of tomatoes), added some jalapenos and served with refried beans on the side. We really enjoyed this so much. Can't thank you enough for posting.

This was a very good, filling breakfast. I used frozen shredded hash browns for the potatoes, which worked well. I assembled these in the skillet, then put the pan in the oven for a few minutes to melt the cheese a bit.