Hot Sausage Links and Beans Casserole
Prep 20 mins
Cook 45 mins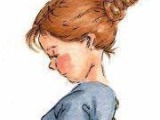 Potatoes, beans sausage and cheese, who could ask for more. It's savoury, spicy and slightly sweet all at the same time. One of my DH's favourites and easy to throw together. Delicious!!!
Directions
Preheat oven to 350*F (175*C).
In a medum skillet, heat 1 TBS of the olive oil over medium heat.
Add the garlic and cook for 30 seconds.
Stir in the onion, oregano, parsley, salt and peppr.
Cook for 1 minute and remove from the heat.
Grease the bottom of an 8X8X2inch baking dish with the remaining TBS olive oil.
On this layer the cubed cooked potatoes.
Top the potatoes with the onion mixture.
On the onion mixture, evenly distribute the sliced hot links.
Ina small bowl, combine the brown sugar, baked beans and the barbecue sauce.
Pour this evenly over the sausage.
Top with the shredded Cheddar Cheese.
Place in the pre-heated oven for 45 minutes.
Serves 4.
Most Helpful
This was delicious. I assembled it the night before and just had to heat it in the oven the next day. I used English bangers because I had some hanging around in the freezer. The next time I will try it with the smoked sausage. Thanks for a great recipe MarieAlice.
Everybody loves this. Great comfort food and inexpensive too.
I forgot to review this the first time we made it, two weeks ago, we have now made it twice, and it will be a regular family favourite! First time, I knew I would be late home from work, so I fished out this recipe and suggested to DH that he might like to try it, since it looked pretty straightforward, he could prepare and we could cook it off when I was on my way home........what a huge success!! Everyone loved it! So it is now DHs recipe, and we asked him if he would make it again last night, and he graciously obliged...... Since we had a friend staying for supper too, we added side dishes, brussel sprouts, and garlic mushrooms, and a loaf of crusty bread! Thanks MarieAlice for another winner!