Pixie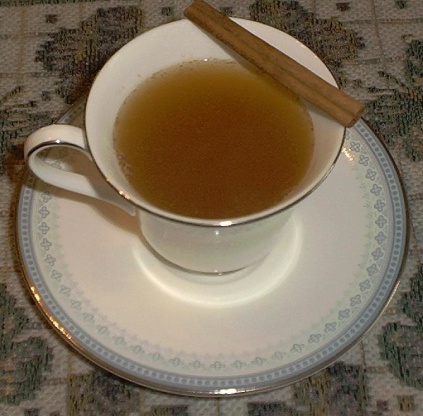 For those cold winter nights.... (source - supermarket flyer)

Mmmmmm, what at treat this is turning out to be on the first really chilly evening of the fall. I, too, made it with diet ginger ale (Waist Watcher brand). The ginger ale gives up some of its fizzle with heating but still imparts some zizz to the drink. The amount of spiciness from the mulling spices is perfect. A triumph for jovigirl!
In medium saucepan combine ginger ale, apple cider, lemon juice, mulling spices, and fresh ginger.
Cover and cook oer medium-low heat for 5-10 minutes or unti heated through (do not boil).
Strain and discard the spices.