Horseradish Cheese Spread With Strawberries
Ms B.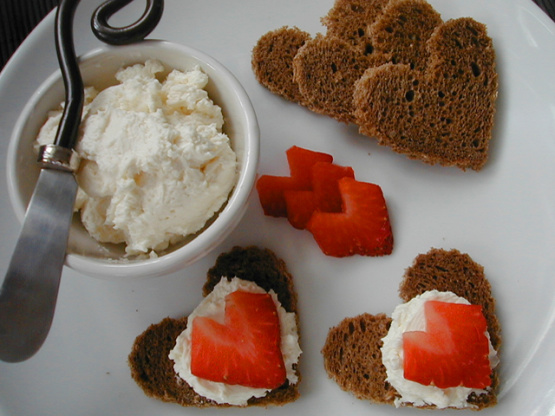 This is a different spread to use with strawberries, any fruit or with crackers.

Top Review by Ms B.
The cream cheese and horseradish combo is surprisingly nice with the strawberries. I spread this on slices of pumpernickel cocktail bread and served it as part of a simple breakfast. The flavor of the tart berries is a nice blend with the gentle bite of the horseradish laced cream cheese.
Combine cream cheese with horseradish and mix well.
Place in bowl and served with strawberries, other fruit or crackers.
Sprinkle with toasted sesame seeds, as desired.