Hootin' Holler Chicken Bake
Nimz1466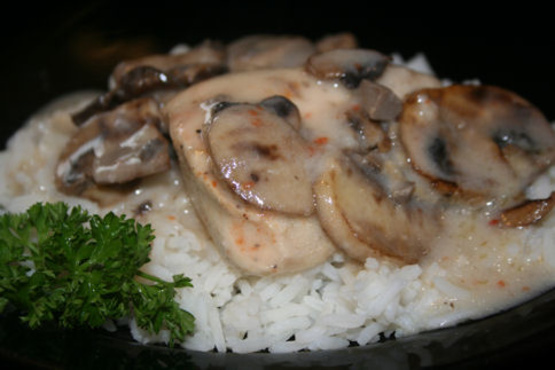 This was very good. I was a little nervous about the vinegar, but I used a mild rice wine vinegar and you could just barely taste it. This dish really didn't have the heat I thought it might, but liked the flavor the tabasco provided. I doubled the soup mix, which I don't think you need to do because there would have been plenty without it. The chicken was very moist and tender, even with the long cooking time. Very nice dish. Served this over rice. Thanks for sharing. Made for PAC Spring 09 :)
Preheat oven to 350 degrees F.
Arrange chicken in casserole pan.
Pour vinegar over chicken pieces, followed by tabasco sauce.
Whisk cream of mushroom soup, water and flour until smooth; pour over chicken.
Saute mushrooms in butter and garlic for three minutes.
Add mushroom mixture to cover chicken in casserole.
Bake uncovered for 65 minutes or until chicken is done and gravy is has thickened.