Honey Hazelnut Spread (The Anti-Nutella)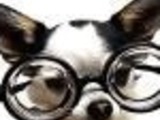 I know people wax poetic over Nutella (I don't mind it myself) but, for me, this extraordinarily simple spread (Confit de miel et noisettes) on a piece of toast is heaven. It will keep indefinitely in an air-tight jar in the fridge but, trust me, it won't last that long.
Directions
Pre-heat oven to 350°F.
Spread the nuts on a baking sheet and toast about 10 to 12 minutes.
Remove nuts from oven and place in a tea towel.
Rub the hazelnuts in the towel to remove their skins.
Place the hazelnuts in a food processor and puree.
When the puree is smooth and almost oily, add the honey and pulse until thoroughly combined.
Most Helpful
I puree the hazelnuts in the blender without honey. it is the most delicious spread I have ever made and tasted so far. 10 stars!
Fantastic!!!
This is a very sweet, rich spread that goes great with warm scones. YUM! I loved the honey hazelnut combination, it was like eating marzipan paste. lol
I decreased the honey by a few tbs and still found it quite dominant, so next time I might try halving it. My hand held blender struggled with making this super smooth, but I liked the rough texture a lot.
Thanks so much for sharing this keeper, Kate! Ill surely make it again.
Made and reviewed for the Honey Tag in the Spain/Portugal forum February 2012.