Pamela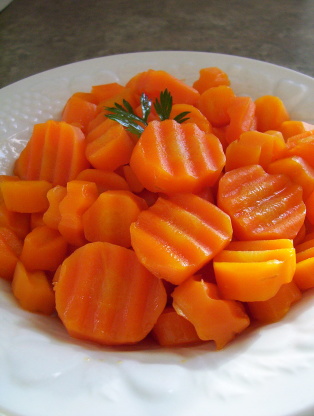 A 'sweet' dish of carrots with the option of sesame seed.
Peel the carrots and cut into serving size pieces.
Steam or boil until just tender.
Drain carrots.
Add honey and stir carrots until they are coated with honey.
If using sesame seed, add sesame seed to carrot/honey mix and stir.
Serve immediately.