Rita1652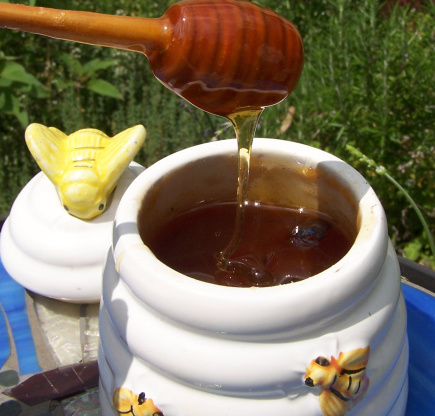 In Provence, lavender honey is made by the bees that frequent the wild purple-budded bushes growing near their hives. Be aware that this homemade version, infused with lavender flowers, needs to stand for 24 hours before being used. If you purchase dried lavender flowers, be sure that they are culinary quality. A lovely gift! From "From the Cook's Garden".
1

cup raw clover honey

24

fresh heads lavender flowers (or 1 tablespoon dried lavender flowers)
Warm the honey in a small saucepan over low heat. Stir in the lavender. Remove from the heat, cover, and let stand at room temperature for 24 hours.
Warm the honey again over low heat until it is liquid enough to pour freely. Strain through a wire sieve (I place a clean paper coffee filter inside the mesh strainer), into a clean jar. Cool and cover.
Store in the refrigerator for up to 6 months. Serve at room temperature.