Ambervim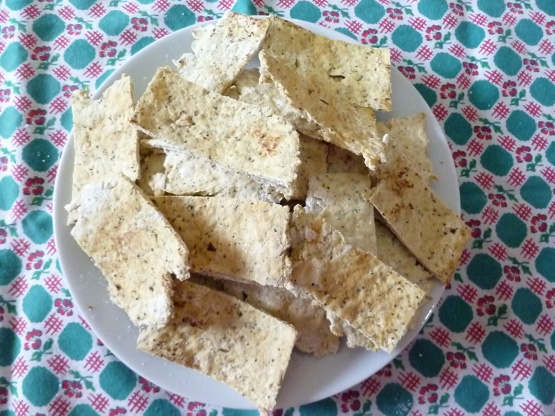 Easy, tasty crackers. Great with hummus or other dips.

We really enjoyed the flavor of these crackers. I did add a Tablespoon of olive oil to the dough (I might try butter next time). I was afraid they would be too dry if I didn't. I couldn't taste the garlic. Next time I'll add more. I cut mine in cracker shapes and pricked with a fork before baking. Thanks. :)
Preheat oven to 350°F.
Combine flour, garlic, rosemary, pepper and baking soda.
Add water and mix until smooth dough forms.
With rolling pin, flatten dough until 1/8 inch thick.
Sprinkle salt over dough.
Bake on cookie sheet 10 minutes until firm (dough should still be pale).
Remove and cut into desired shape with sharp knife.
Return to oven until browned and crunchy.