Prep 15 mins
Cook 30 mins
Tired of chicken the usual way? Try this! It's got a comforting flavor. I love to serve this with baked sweet potatoes, sugar snap peas and biscuits.
Directions
Preheat oven to 350 degrees.
Coat chicken with honey; set aside.
Mix ginger, pepper, bisquick and seasoned salt.
Dredge chicken in bisquick mixture; coating well.
Heat oil in a large skillet.
Brown chicken well; set aside.
In a large baking dish, spray a cooking rack with nonstick cooking spray.
Place chicken on rack and bake for 30 minutes or until chicken is done.
Most Helpful
Yes, this DOES have a comforting flavor! Easy to put together, I found it worked well to just dump the chicken into a plastic bag, pour the honey over them and smush it around, then dredge through the seasoning mix. Very good, my family loved it! Thanks Michelle, this will be made again at my house :)

Excellent flavor. I cook with boneless/skinless chicken breasts a lot, and it's nice to find a recipe that produces something out of the ordinary! I cannot wait to try this chicken again, because there are a few lessons I learned. My coating did not stick well at all, but I think I figured out why and hopefully sharing that will help someone else. First of all I think it's important to make sure your chicken breasts are very dry before coating with honey. Mine had some moisture on them (after defrosting in the microwave) and the honey did not want to stick at all. Next, I think it would be a good idea to let the chicken breasts sit for a while after dredging them in the flour mixture, to help adhere the coating. Lastly, the "non-stick" pan I used was apparently not very non-stick! It's older and probably isn't at its peak. Next time I might try using a cast iron skillet OR a newer non-stick pan. I'm anxious to try this recipe again. Thank you!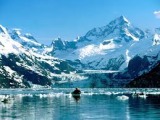 Wow oh wow! This is a terrific method for preparing chicken. I definitely used plastic bags for helping in the coating of the honey and then dredged in the seasoned baking mix. It was so moist and really had a nice hint of the honey without being overwhelmingly sweet at all. One tip is don't skip on the frying in the oil and try using just cooking spray - the coating just does not brown as well without that oil and it really is so minimal that you don't want to skip that step. 30 minutes in the oven was perfect too! I used a rack on the pan to help with sticking and all my coating remained on the chicken! I will definitely be making this again and I know it will be in my best of 2012 cookbook. Found & made during the All You Can Cook Buffet event.