BecR2400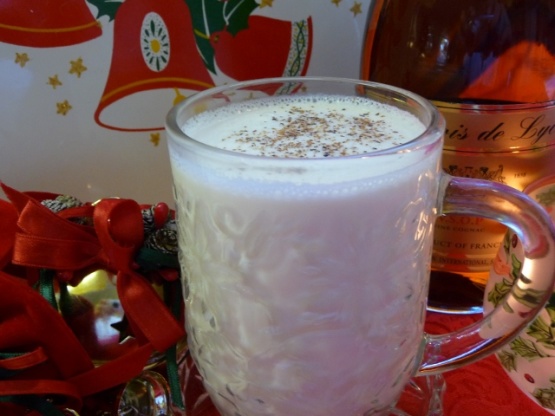 Our favorite seasonal cup of cheer, and my version of a holiday classic. Merry Christmas! Tip: Use a good quality eggnog, either homemade or store bought is fine.
Combine the eggnog, cognac, bourbon (or rum), and the vanilla extract in a cocktail shaker with ice.
Shake briskly with the ice for 30 seconds; strain into an Old-Fashioned serving glass.
Dust with nutmeg.