Hoisin-Glazed Tempeh With Green Beans and Cashews
BB2011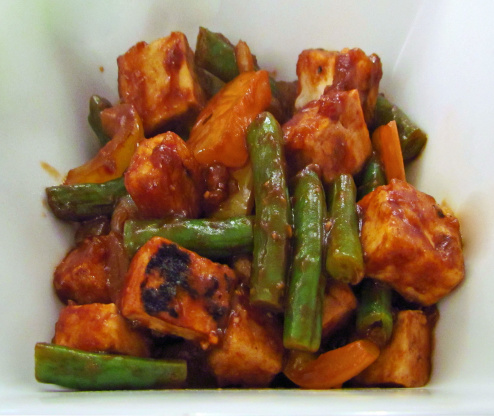 This recipe is from Vegetarian Times (March 2010). I wanted to post it here because it's really good! My college makes a great version for us veggies.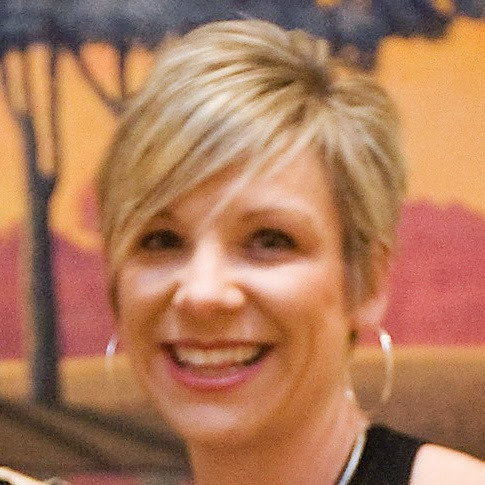 Top Review by jenne
I wanted to love this, but we just didnt'. The green beans were kind of sweet and we didn't care for them (I used fresh green beans that were blanched and frozen in the past). I did add bamboo shoots, sliced button mushrooms and a shredded carrot which were all tasty though. Served it over rice and it did come together quite quickly. Glad we tried it.
Whisk together hoisin sauce, 2 teaspoons rice vinegar, soy sauce, cornstarch, and 1/2 cup water in small bowl. Set aside.
Heat skillet or wok over medium heat. Add oil, then ginger and garlic.
Stir-fry 1 to 2 minutes, or until garlic turns pale gold.
Add tempeh and hoisin sauce mixture to pan. Stir to coat tempeh. Cover, reduce heat to medium-low, and simmer 2 minutes, or until sauce begins to thicken.
Stir in green beans. Cover, and simmer 4 to 5 minutes, or until beans are hot, stirring occasionally. Stir in remaining 1/2 teaspoons rice vinegar.
Serve topped with cashews.