Hidden Herbed Turkey Breast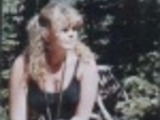 A delicious breast with injectable flavor without injecting for any time of the year.
Directions
Pre-heat oven to 375 degrees.
Combine parsley, herbs, cheese, olive oil, lemon juice, salt, garlic powder and pepper in a medium bowl.
Gently loosen skin from the breast.
Spread the herb mixture evenly over the meat, under the skin.
Replace skin over the herbs.
Brush skin with vegetable oil.
Roast breast until thermometer inserted into the thickest part of the breast reads 180 degrees and juices run clear.
Reviews
Most Helpful
Made this recipe and it made a nice turkey breast. I did brine mine for about 8 hours prior to rubbing. I used dried parsley and felt that could be cut back on and instead of vegetable oil I used butter. Added a cup or so of water to the pan so I could make gravy with the drippings, spices etc... This made a savory spiced turkey and with a few adjustments made for personal preferences, I would fix this again. Thank you for posting Karen From Colorado.

i don't usually like turkey because it always turns out dry and flavorless - but i got my free easter turkey and decided to try my luck. this proved my theory wrong entirely - turned out moist and has flavor. Thank you to the reviewer who mentioned 2 hours for a 6.5 lb. breast (mine was just under 7 lbs.) and i didn't have a thermometer so, i did the same - turned out perfect. i sprayed the outside with a mist of olive oil because i didn't have a brush...seemed to work just fine :-) i'll definitely be making this again when turkey time comes around

This came out great. Turkey was very moist and full of flavor.