Annacia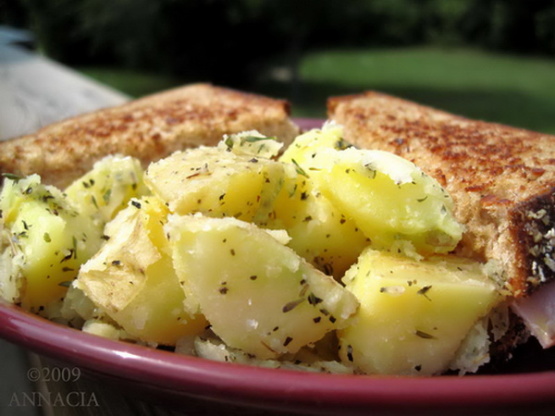 This is another good one from the Low-Fat Living for Real People cookbook.

Very bland, the only redeemable taste was the onions, besides that not a lot there. I don't think I will be making this again. Thanks for the idea though! I am new to cooking and this was very easy to make, quite quick as well.
Simmer potatoes in water until tender, about 15 minutes.
Drain.
While they are cooking, saute onion in oil until tender.
Combine potatoes with onion and herbs.
Serve warm or at room temperature.