Healthy Protein Cheese Cake Dessert
You will swear it's the real thing! I can eat this everyday without getting tired of it. High protein, very low fat and no sugar.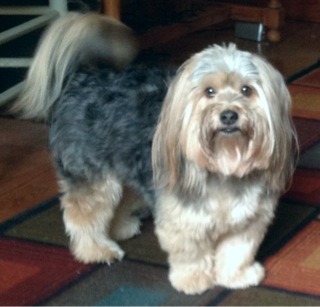 I can't believe I'm the first one to rate this WONDERFUL cheese cake!!! Far beyond exceeded my expectations. So easy to make, I followed your ingredients exactly, except that I made my own high fiber crust instead of using graham cracker. Made crust out of 1/2 cup bran buds, 1/2 cup rolled oats, 1/8 cup splenda & 1 teaspoon cinnamon. This just DOES NOT taste fat free. Rich, creamy and unbelievably filling. I agree with you Darrin, I could eat this everyday! Since it's so high in protein and low in fat I probably will. Pair this with blueberry sauce made with splenda and it's over the top! I just can't thank you enough for this OUTSTANDING recipe Darrin, it's perfect for my diet lifestyle.
preheat oven to 350f degrees.
spoon cottage cheese into blender or food processor. Blend on high for 30 seconds. add cream cheese and blend 30 more seconds on high.
Scrap down sides then add splenda and vanilla. then blend on medium while gradually adding eggs for 45 seconds.
pour cheese filling into pie crust and bake for 30 minutes.
let cool for at least 30 minutes.
Refrigerate for at least 2 hours before serving.
Serve plain or with any kind of berries you choose and top off with some cool whip free!