Healthy Flavorful Turkey Chili
mewack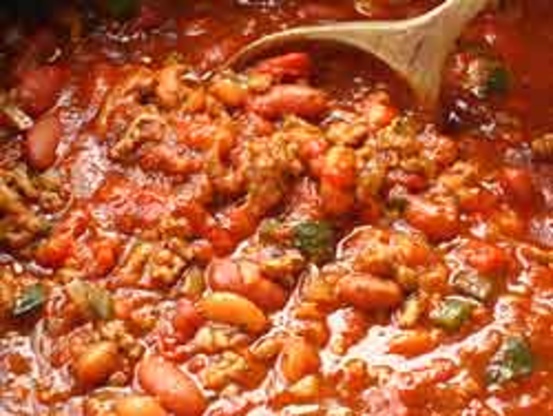 This healthy turkey chili will blow you away! It's great to bring to pot-lucks and also great to satisfy your family! I've been making it for years and when fall and winter come around I get constant requests. When feeding a large party I will sometimes add macaroni or shell pasta and some cheese. I keep some in my fridge to have for lunch, dinner and a late night snack. It's a bit addictive! Adding cinnamon really rounds out the flavor and makes is a bit different from other recipes. If you are weak with spices, you may adjust accordingly.
Combine turkey, bell pepper, onion, oil, and garlic. You should always season as you go, so add a little salt and pepper, the crushed red pepper flakes, and paprika.
Cook over med-high heat till turkey is browned.
Add the diced tomatoes and beans along with the remaining ingredients.
Allow 45 min to 2 hours to simmer.
If desired, top with cheddar cheese and light sour cream. Serve with either cornbread or with buttered crakers.