SweetsLady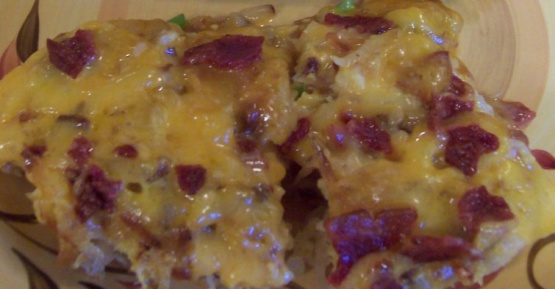 Excellent recipe!! Easy to make, no hassle. I purchased the hash brown potatoes unfrozen and used precooked bacon pieces to save time. This made it real simple. Next time I will probably try it with cubed ham and vary the types of cheeses. Add some diced green pepper. Mmmm! Mmmm!
Heat oven to 350 degrees.
Beat together eggs and milk in medium bowl.
Stir in potatoes, green onions, salt, and pepper, sauce.
Stir in 1 cup of the cheese and half the bacon.
Pour into a greased 9 inch pie plate.
Bake 25 to 30 minutes.
Sprinkle with remaining bacon and 1/2 cup cheese over top.
Continue baking for 3 to 4 minutes.