Ham, Broccoli and Rice Casserole
Demandy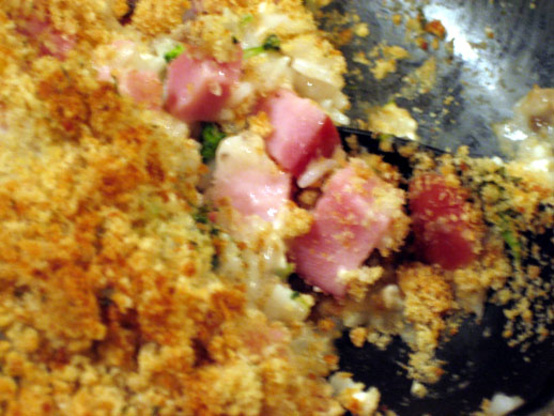 I changed this too much to give a really accurate review. I used cooked white rice rather than brown because I had it on hand. I used cream of mushroom instead of broccoli soup. I replaced the milk with cottage cheese but it would have been better with milk, I think. Cheese was too tangy. Husband loved it but I thought it needed cheddar on top. I always do though. :) I also would recommend upping the broccoli content.
Preheat oven to 325.
Combine everything except bread crumbs and margarine in a baking dish.
Top with buttered bread crumbs.
Cook for 30min.