Prep 15 mins
Cook 30 mins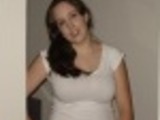 Directions
In a saucepan heat cheese and cream, stirring constantly until cheese is melted and sauce is creamy.
Remove from heat and stir in remaining ingredients.
Salt and pepper to taste and add garlic.
Pour into ungreased casserole dish. (I use a cake pan).
Cover and bake at 350 degrees Fahrenheit for 30 to 35 minutes.
When it is done baking I sprinkle cheese on top and put back in the oven until cheese is melted.
Most Helpful
I made this last night for dinner and it was a hit. I was pressed for time so I used home canned potatoes and a package of diced ham from the grocery store. This was so easy and quick. The best part was my picky 2 yr old son ate every bite, minus the onions I added. Thanks for posting Jen!

I wish I could rate this higher but I just didn't have great results with it. The basic problem is it doesn't state either how the potatoes should be cut (I cut mine in large-ish cubes) or whether they should be par-boiled or not. The 30-35 minutes specified was just not long enough to cook the raw potato, I had to leave it in the oven for a lot longer and by then the cream sauce was not quite as thick, nor as creamy. I will definitely make this again, but use partly-cooked potatoes to ensure even cooking.

Very nice dish!! I doubled the recipe and added the optional onions and garlic. The entire family enjoyed this dish.