Bergy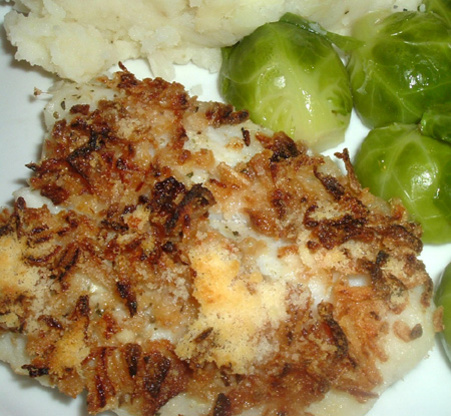 Excellent recipe. Try adding a high quality aoli to the finished dish as a sauce.

Probably the best light fish I have ever had. I used real parmesan cheese and grated it, instead of the pre-made, and it turned out great. I served this with the Bacon Fried Rice (which was also excellent).
Preheat oven to 450°F.
Combine the oil, lemon juice, marjoram, garlic salt, dry mustard, and pepper.
Pour over halibut; marinate 20 minutes, turning once.
Transfer fish to buttered baking dish.
Sprinkle with cheese and onions.
Bake 15 minutes or until done.