Hakuna Matata All-African Barbecue Sauce!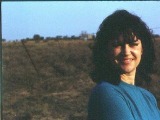 This is equally good for red meats and poultry. The quantities given are flexible, but I suggest staying more or less with these ingredients and tasting! Yes, we like our spices, and yes, it's spicy, tangy and tasty!! Pour into a glass jar with a screwtop -- lasts forever in the fridge! Don't salt your meat before grilling; there is salt in this sauce. Baste meat with a brush as you grill it and when you turn it over. Can be used as a marinade for red meats like steaks. "Hakuna Matata" means "No Problem!" in Swahili ...
1 cup cooking oil (can use olive)
1 cup vinegar (use best, like wine, malt or cider vinegar)
3⁄4 cup brown sugar
3 teaspoons salt
1⁄2 cup ketchup (tomato sauce, made from real tomatoes, not junk)
1⁄2 cup chutney (a nice fruit chutney, not too sweet!)
1 teaspoon curry powder (mild!)
2 teaspoons black pepper, coarsely ground
1 tablespoon coriander seed, crushed
1 teaspoon cinnamon, ground
2 teaspoons mustard powder (use unsweetened table mustard if no powder available)
4 garlic cloves, chopped (or more if wanted)
2 teaspoons ginger, ground
2 teaspoons dried herbs (or a handful of fresh thyme)
Directions
Put all ingredients in a processor.
Process until thickish and smooth.
Taste for seasoning. If too sweet to your taste, add a little more vinegar.
(Our South African chutneys are not very sweet, neither are our ketchup and mustard sweet -- your products I am not familiar with. So if you use too-sweet products the sauce will also be too sweet).
This basting sauce must stand before use so the flavours can meld -- at least 30 minutes.
Keep in a screwtop bottle in the fridge, and shake or stir before use if it separates.
Can be used as a marinade, but we prefer to use it for basting. You can also chuck in a few onion chunks when processing.
Most Helpful
My husband was drinking this out of my squirt bottle if the tells you anything lol

I haven't even used this on anything to barbeque and it's earned its 5 stars! This sauce has an unusual, complex flavor. You have the fruit - but it's not very sweet, the tang from the vinegar and the zing of the spices. As written - do let it meld it was very good at first and great after sitting. This was made for the ZWT 4 Africa Spice It Up Challenge. I substituted fresh mango and 1/4 cup onion for the chutney, and I made curry powder using Recipe #38702, which may be zestier then the original. Since several of the spices in the curry powder are duplicated in the recipe I just added a little extra of the curry powder, though I did add extra corriander. I cut the recipe in fourths, and it still made a generous amount. Thank you Zurie for a great sauce, I can't wait to barbeque this weekend! Reviewed by a Chic Chef for ZWT4 Africa.
Absolutely wonderful flavor! I may use this instead of my "American" BBQ sauce from now on! I used mango chutney, and regular tomato sauce instead of ketchup. I used it on some chicken for a quick grill, but can't wait to use it again on other meats! I made a double batch so I'd have plenty. Thank you Zurie! Made for ZWT4